Easy to Join
Sign up instantly with the Iron 24 app. No calls, tours, or long-term contracts.
Easy to Use
Access any of our gyms 24/7 and manage membership with our app.
Fitness + Recovery
Everything you need to get fit and recover in one great space.
Why Join Iron 24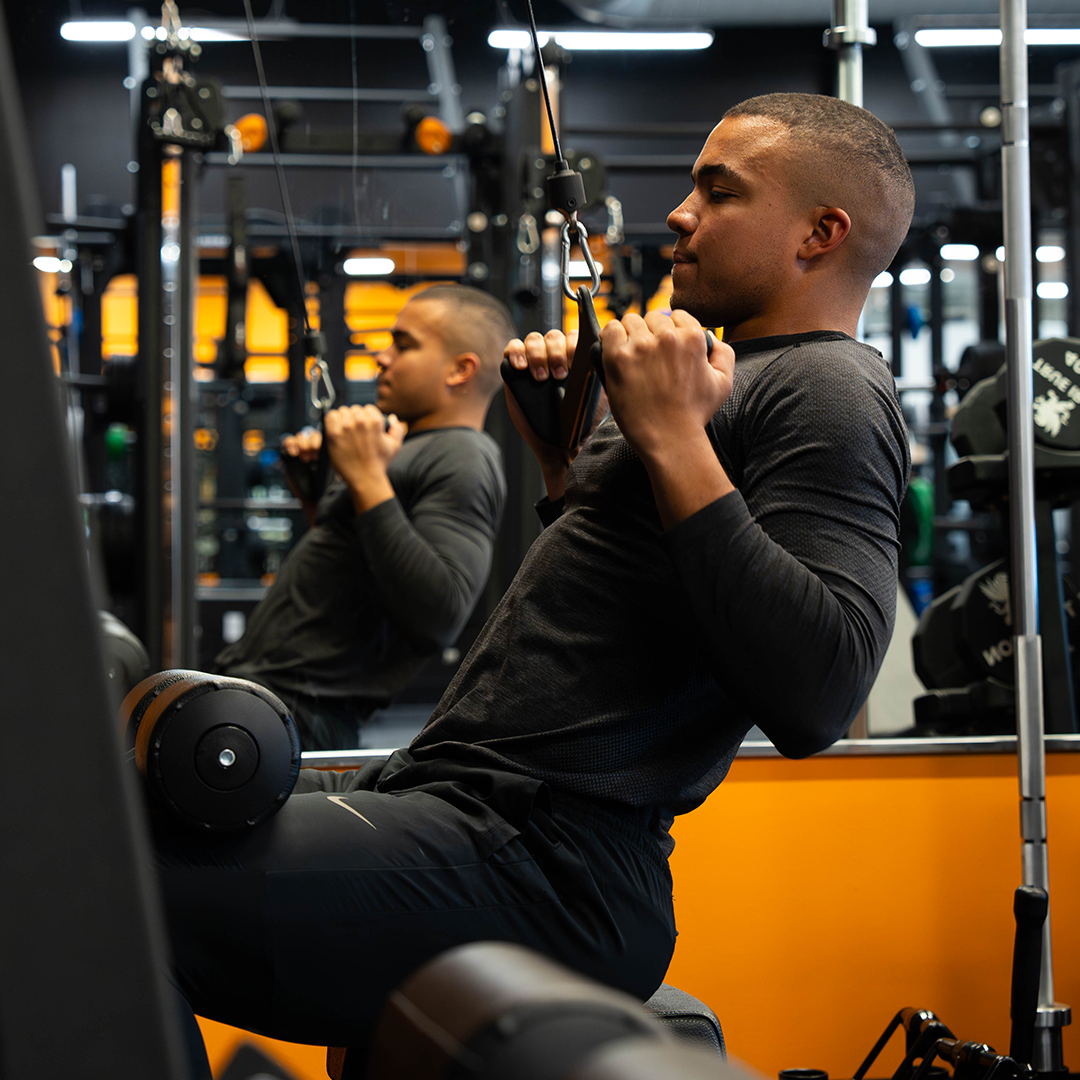 Fitness
+

Recovery

Iron 24 provides all the tools you need to get achieve whole body fitness -- from building strength and endurance to restoring your body and mind. You'll get the best of a classic gym experience combined with the latest technology to achieve your fitness goals.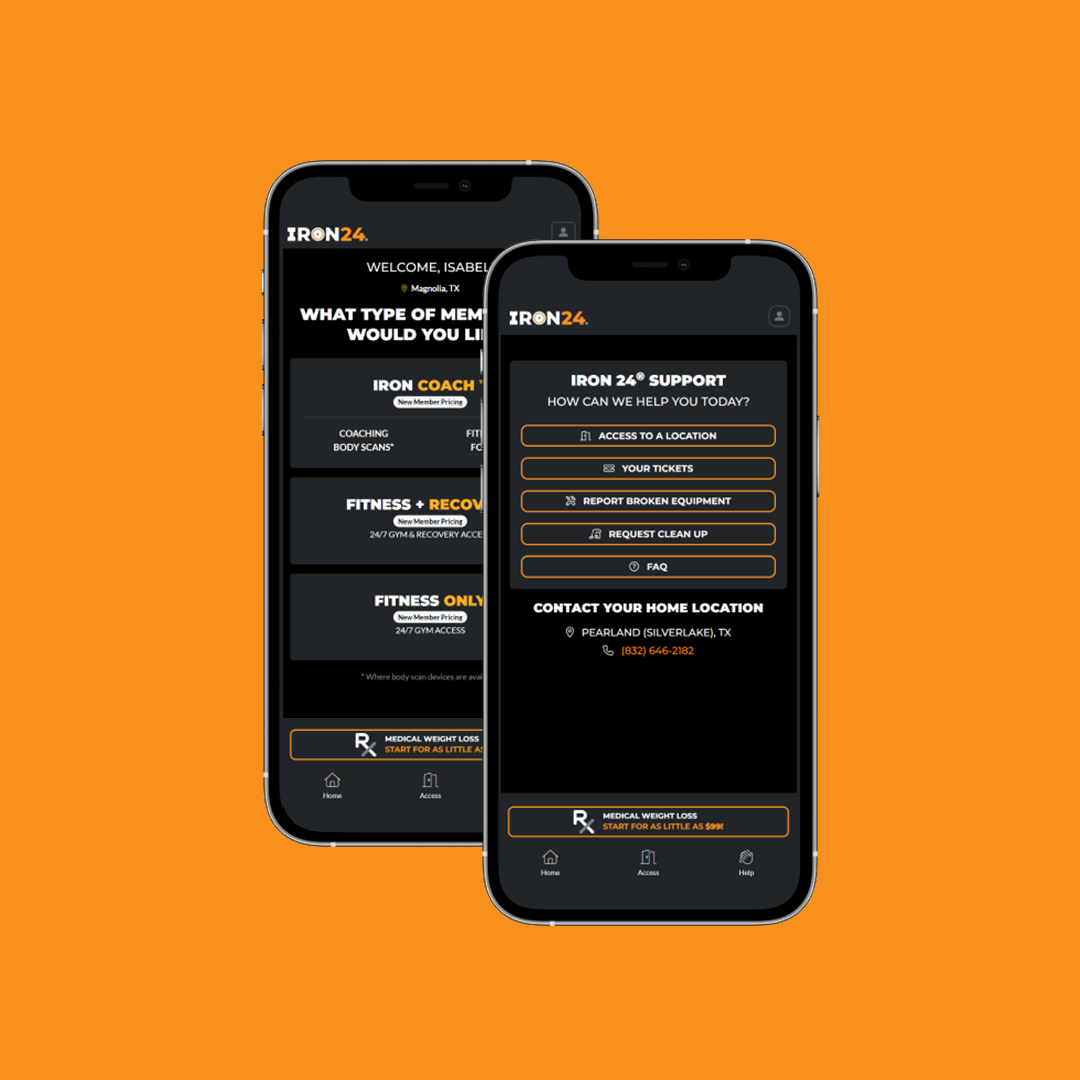 100% Digital

Member Experience

The Iron 24 app is home base for your membership. Join instantly, unlock gyms easily, and manage your membership conveniently, all from the app. No calls, meetings, or sales pitches required.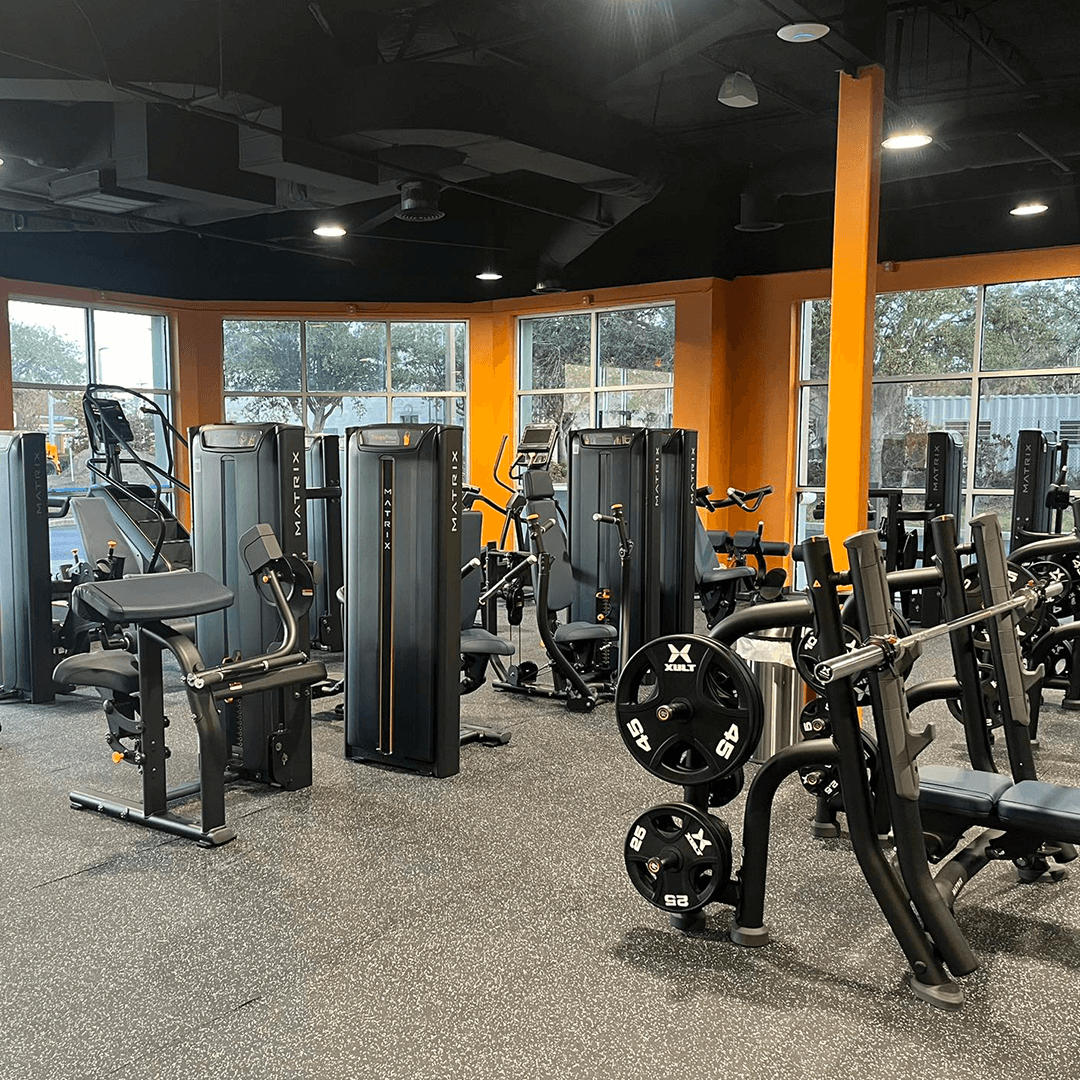 Total Gym Access
One membership gives you 24/7 access to any Iron 24 location. With more locations opening nationwide you can unlock and work out wherever is convenient for you day or night.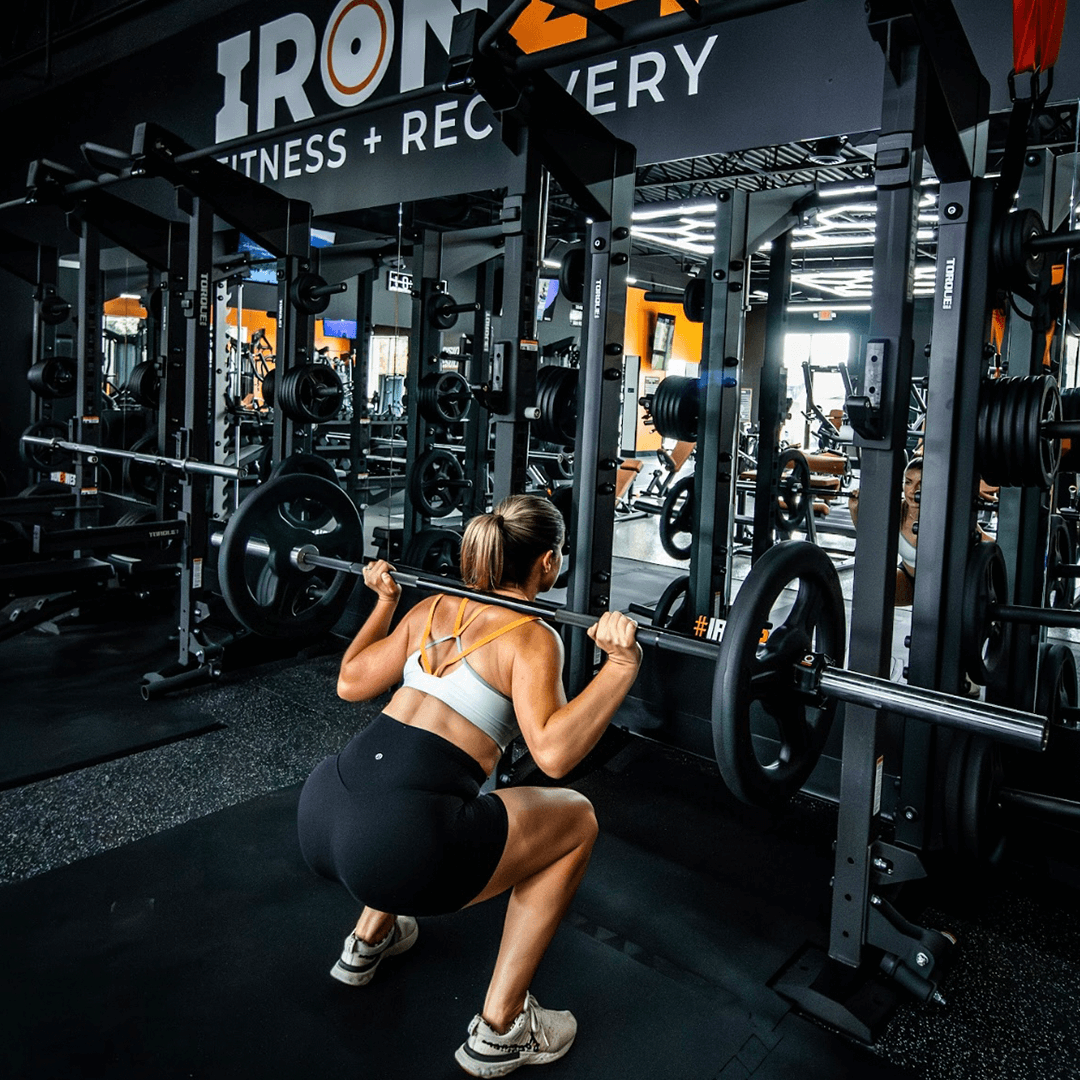 No Contracts or Hidden Fees
Never get locked into an unbreakable gym contract again. Memberships can be stopped by contacting us through the Iron 24 app.
Amenities
Fitness
Cardio Equipment
Strength Equipment
Free Weights
Functional Equipment
Stretch Area
Recovery
Infrared Sauna
Red Light Therapy
Technology
Iron 24 App
Member Only Access
Advanced Security Features
Free Member Wi-Fi
How it Works
Step 1
Get the App
Download the official Iron 24 app, which is required for gym membership and access.
Step 2
Create an Account
Select the location and provide requested info. A profile photo is required for security purposes.
Step 3
Choose a Membership
Select from the membership options shown.
Step 4
Access the Gym
Use the app to access the gym at your convenience and enjoy your workout.
Join the Most Convenient Gym on the Planet
With 24/7 access to any Iron 24 location, app-based membership, no contracts, and great amenities, there's nothing stopping you now.
Request Info